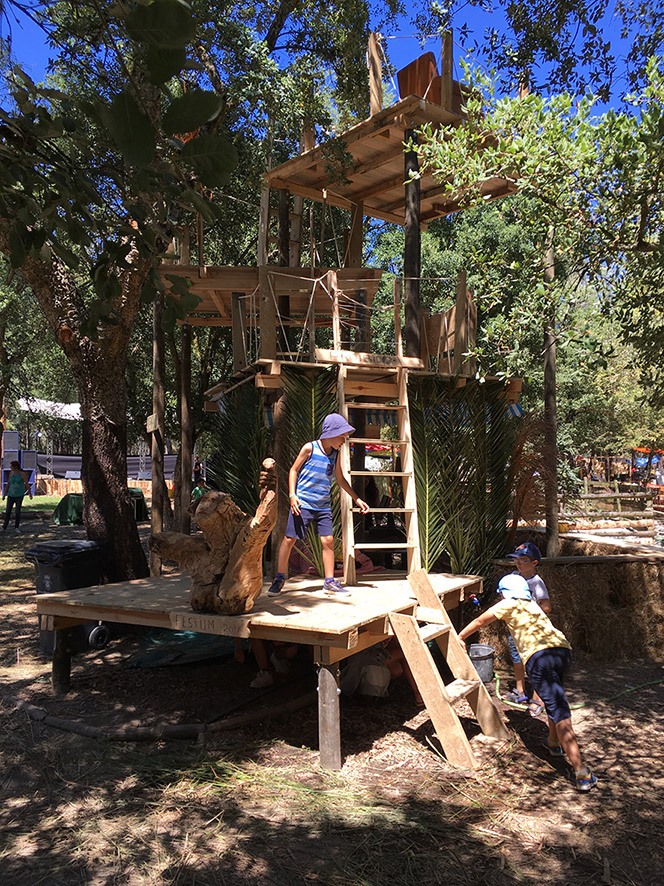 Tree House Museum Festum
Monte Redondo, 2017


Back after two years for the 2017 edition of Museum Festum, we were asked among other things to proposean idea for the tree house. With a tree that is over 15 metres tall but that can not be used as a structural support, our idea was to create elevate a series of platforms that would sit on top of series of wood pilars mimicking the forest around it. We carefully established the height and position of each platform so that it follows the profile of the tree allowing to have the sensation of climbing the actual tree. This bulding is located at the centre of the festival and is to become a hub for staff and visitors in the 2017 edition, but it is made to be reinterpreted and adapted for different uses in the next editions.

This project was a collaboration with Guilherme Rodrigues, Ana Prates, Rui Aristides and Pedro Augusto, with the valuable help of wood master Sr. Daniel, and everyone else who helped us along the whole building process.