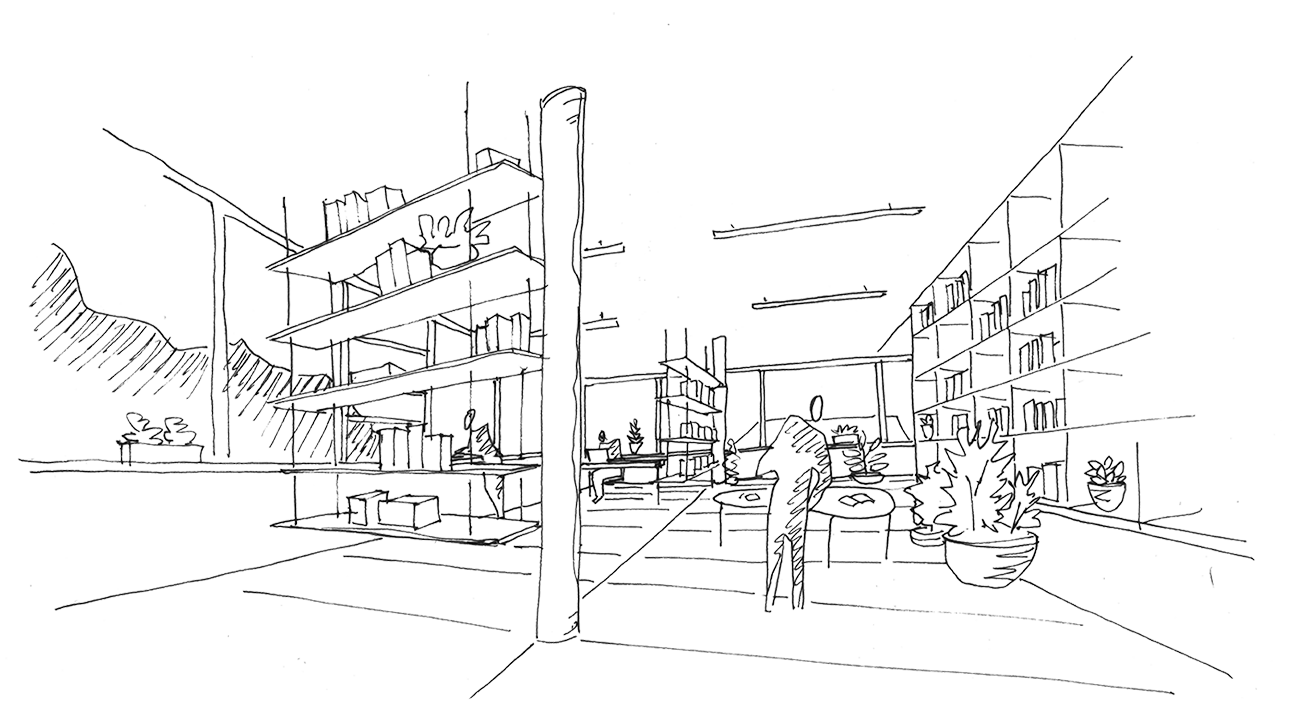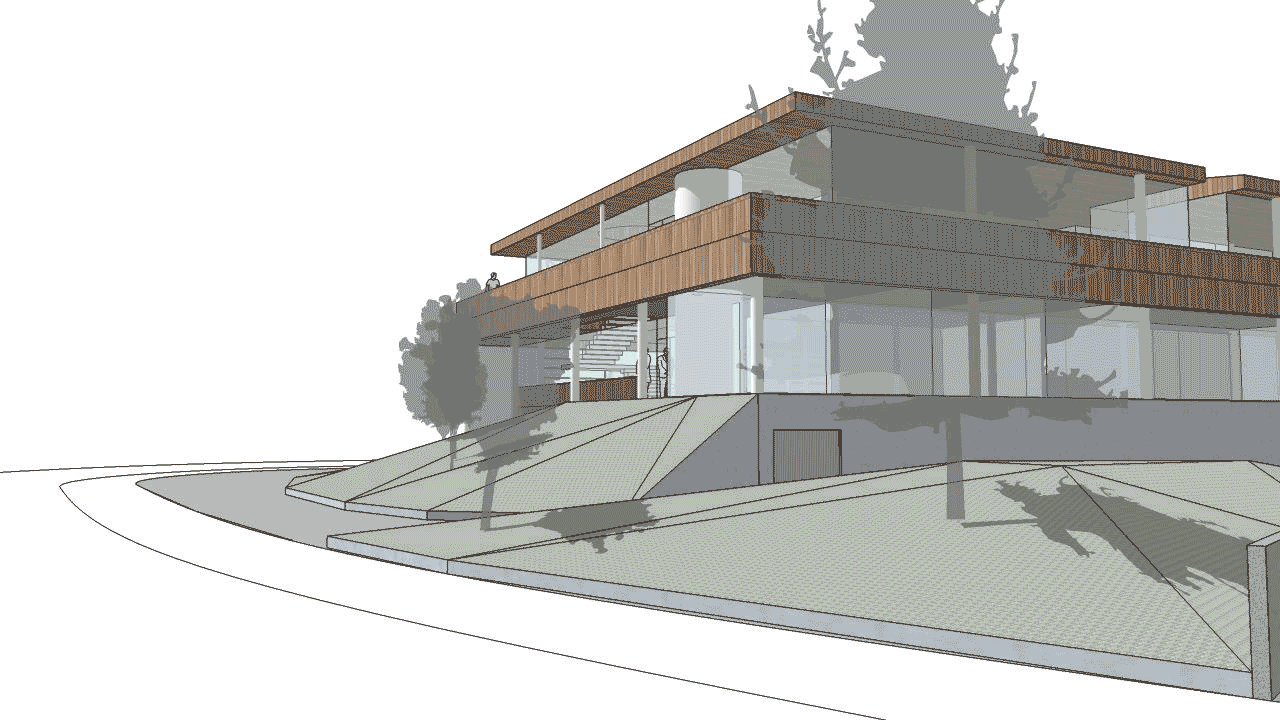 Company Headquarters
Gamagori, 2017

The site is located in Central Japan near the ocean and away from the big cities. Around, a mix of small and big houses, small shops and warehouses mostly related to the sea activities.

The building we are designing is the main offices and research labs for a company that produces acrylic resin teeth. It will be one the the biggest building in the area therefore we are faced with the question of how something that big can be integrated gently into its environment.

It was mandatory that storage and loading areas should be on the ground floor, whereas the offices and research facilities should be on the two floors above. By understanding the actual ground floor as a landscaped plinth, we decided that the first floor should actually feel like a ground floor. With all sides glazed, the two upper floors take advantage of this height to freely open up to the views of the mountains, away from the neighbours walls and the roads.

This is a design shared with Li Wang.