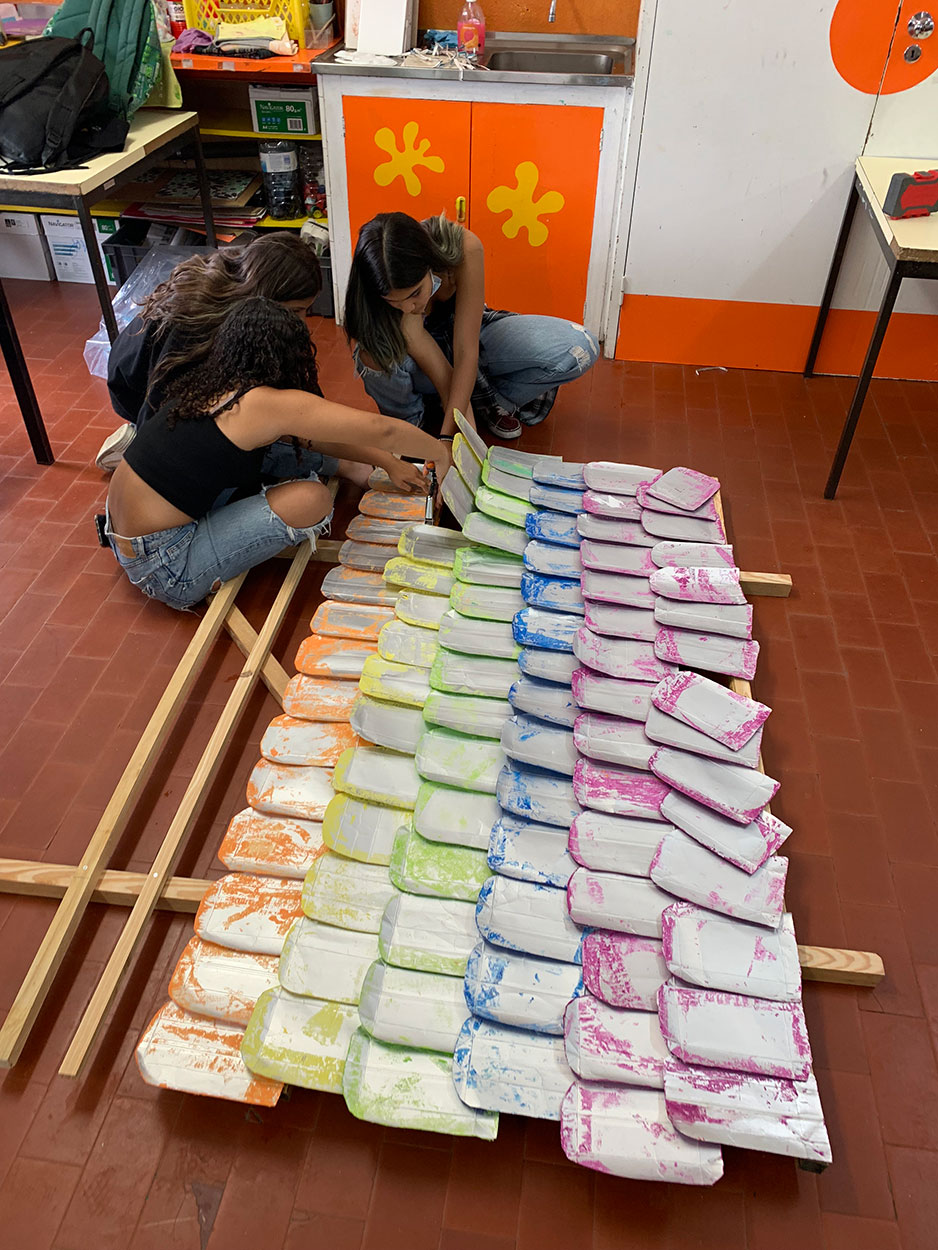 Casa dos Elogios
Leiria, 2022


As a final project in our year-long work with the school community of Agrupamento de Escolas de Marrazes, we proposed the students to build an art instalation to be presented in the local festival A Porta. Following the same overal theme as the previous workshops, the challenge this time was to idealize what could a "house for everyone" be in the context of a public space and for the fruition of all citizens.

The group was found through an open-call and involved 14 students from 7th and 8th year. Having only one week to decide what to build and to actually build it, we set up the premisses that it should use the leftover materials from the previuos projects as well as applying similar techniques that we applyed before. We finally added a small request: for it to be able to move in the streets.

After some brainstorming sessions the students proposal was a house on wheels called "Casa dos Elogios" (meaning "house of the compliments"). A small stall where people were asked to write or draw a compliment and leave it there while taking another of their choice from the ones that other people wrote. Fair trade, unconditional love and proactive creativity was the answer in the end.



Concept and workshops:
Colectivo Til

Construction team:
Colectivo Til, Students from the AEM Marrazes

Graphic work for the exercises:
Colectivo Til

Event poster:
Tenório

Photography:
Colectivo Til
Patrícia Martins

Promotors:
Agrupamento de Escolas de Marrazes
Plano Nacional das Artes
Festival A Porta

Finantial Support:
Município de Leiria
Plano Nacional das Artes
Festival A Porta
Somapil - Sociedade de Madeiras de Pinho, Lda.